The Highway Doctor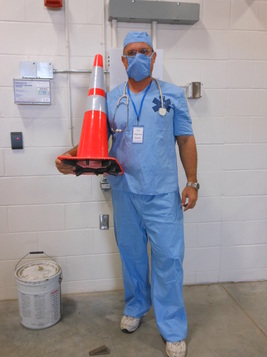 "Dee Zaster" was stressed out over her teenage driver…

"I. C. Spotz" was seeing white blinking lights on traffic signals…

"Sal Fone and Al Cohall" were concerned about crash causes...

"Hugo First / Ima Fraid" were confused at traffic signals…

"Anna Conda" was afraid of snakes on the road…

Who was the only person that could diagnose these maladies? The Highway Doctor!

While The Highway Doctor gets medical ailments and questions ala Dear Abby style from his "uniquely" named clients, the diagnosis always relates to something to do with highway, bridge or transit infrastructure. From traffic signals to potholes to bridges, the inquisitive writer always gets a lesson in how highways are built, maintained or operated.
---
The Highway Doctor is your resource for all of your highway and bridge related questions!




Copyright 2019 Douglas W. Fischer Minneapolis, MN